2mil Electric Switchable Smart Film
2mil Electric Switchable Smart Film
modu

CHINA

in 7 days

10000 ROLL PER MONTH
* ODM and OEM service is available , we could provide logo printing , Non-adhesive photochromic film , double silver photochromic film , three silver photochromic film, pure nano ceramic film . Also we could customizable photochromic film as per your demand ( data and material )
* Sample order is ok
* MODU company sales will reply you for your inquiry in 24 hours.
* After sending, MODU sales will track the products for you once every two days, until you get the products. When you got the goods, test them, and give me a feedback.If you have any questions about the problem, contact with us, we will offer the solve way for you.
* MODU film product won the grand prize"Green environmental promotion enterprises"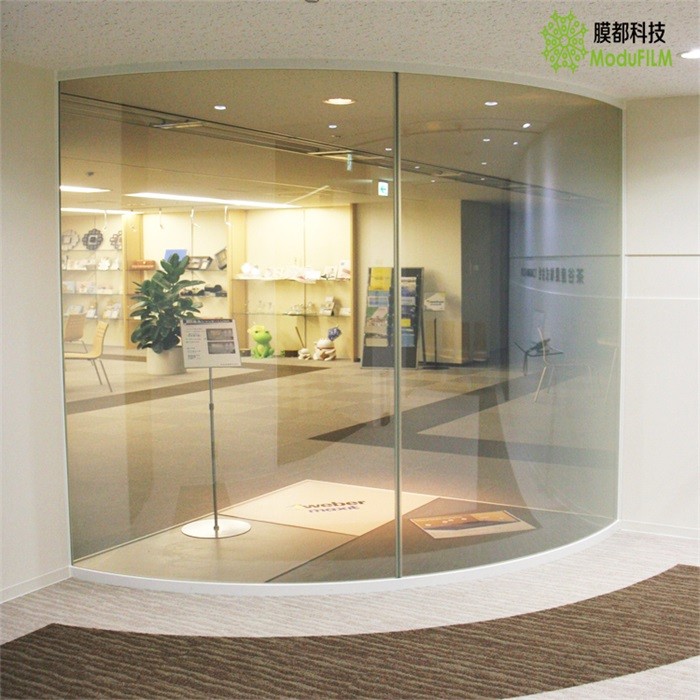 PDLC Smart film Glass
PDLC (Polymer Dispersed Liquid Crystal) is a light modulating material comprised of droplets of liquid crystal uniformly dispersed in a transparency or translucency, flexible plastic film. When power off, coming visible light scatters through the PDLC, and the film turns translucent; When power on, coming visible light transmits the PDLC and the Film turns clear.
Main advantages:
1. Privacy protection. As most important function, smart glass can be changed from transparent to opaque via easy model ON & OFF.
2. Perfect function of safety. As smart glass is a special kind of laminated glass, it has all the good function of the laminated glass, mainly the security.
3. Blocks more than 99% UV rays ,avoiding fading in the room.
4. Sound proof. With excellent damping action, the smart glass is easy to block the noise.
5. Projection. When it is under suitable light, the perfect projection appears.
6. No trouble of curtain setting and cleaning.
7. With a modern looking, very good for interior design.
Applications:
The smart glass can be widely applied for office, meeting room, hotel, villa, bathroom door and window, shower room, kitchen cabinet,glass curtain wall, technical resident conservatory, and business building, as well as automobile skylight, exhibition hall, command, private window of infants' room in hospital, open counter of bank, security window of automatic machine, and special effects for briefing and business commercials and etc..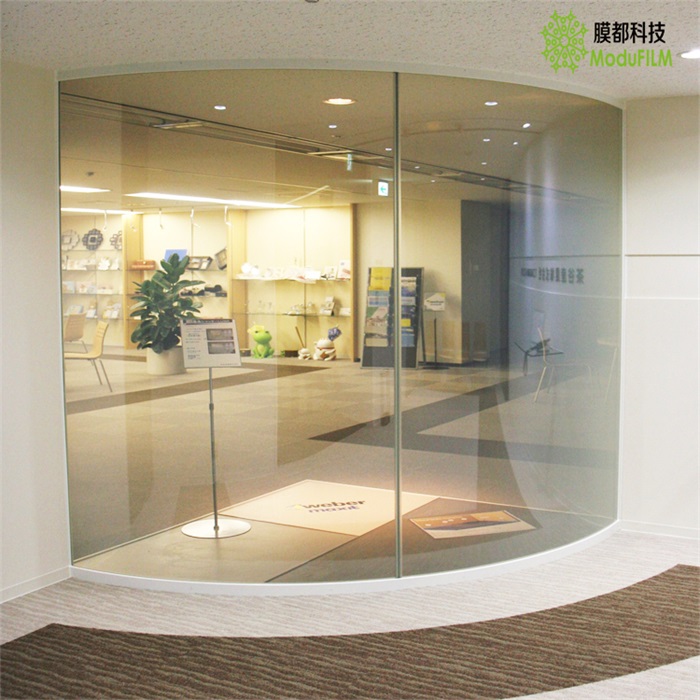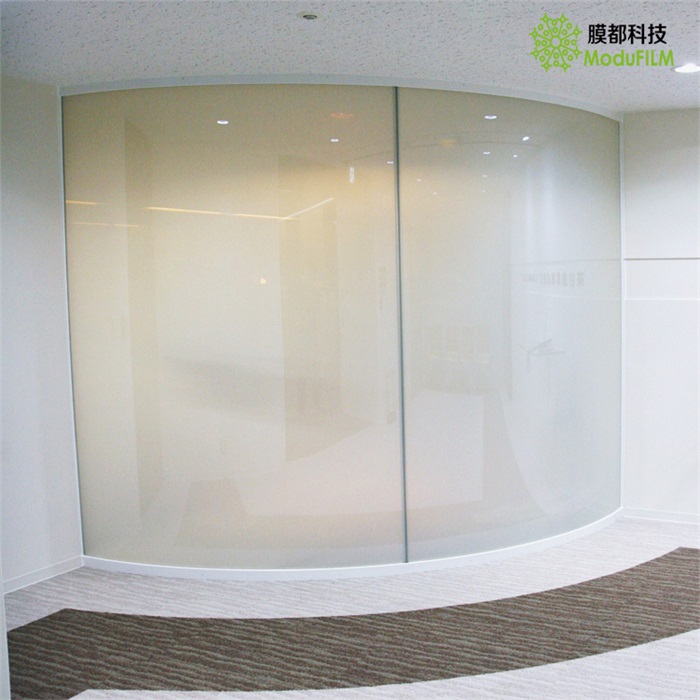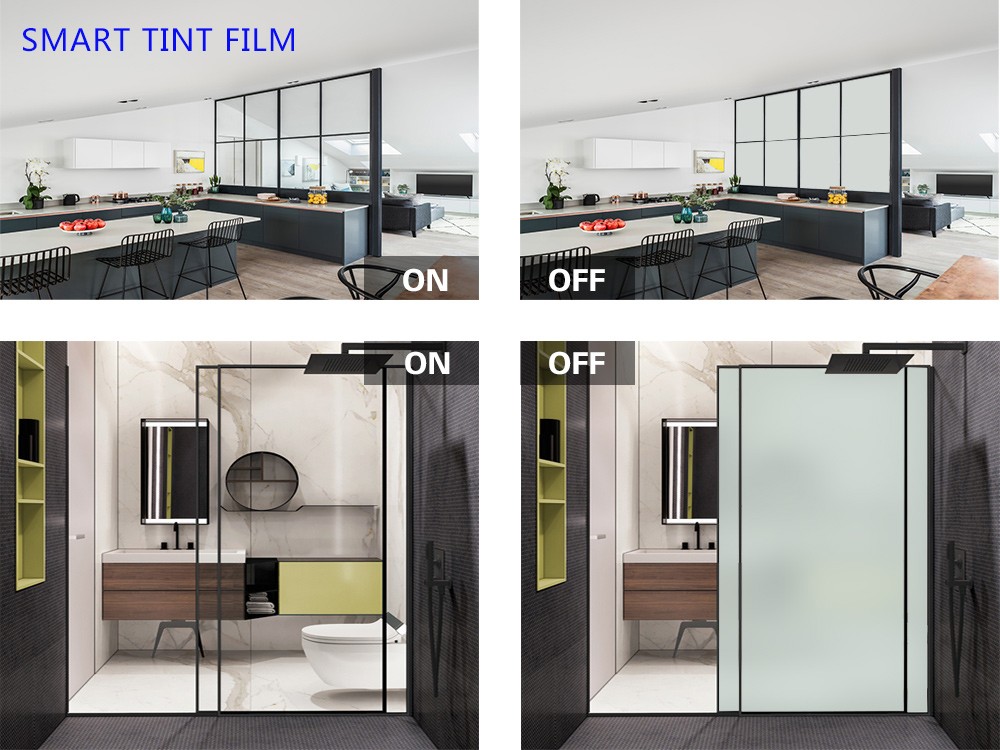 After-service rules
A. Please check if products are in good condition when you signed glass. If there have some damage , Please taking details photo for us. When we confirmed your complain , we shall be shipping new glass in next order to you .
B. When received glass and found glass can't be match with your design draft . Contact me in first time. When confirmed your complains , we shall be shipping new glass to you immediate.